Tale Of The Tape: Anderson Paak Malibu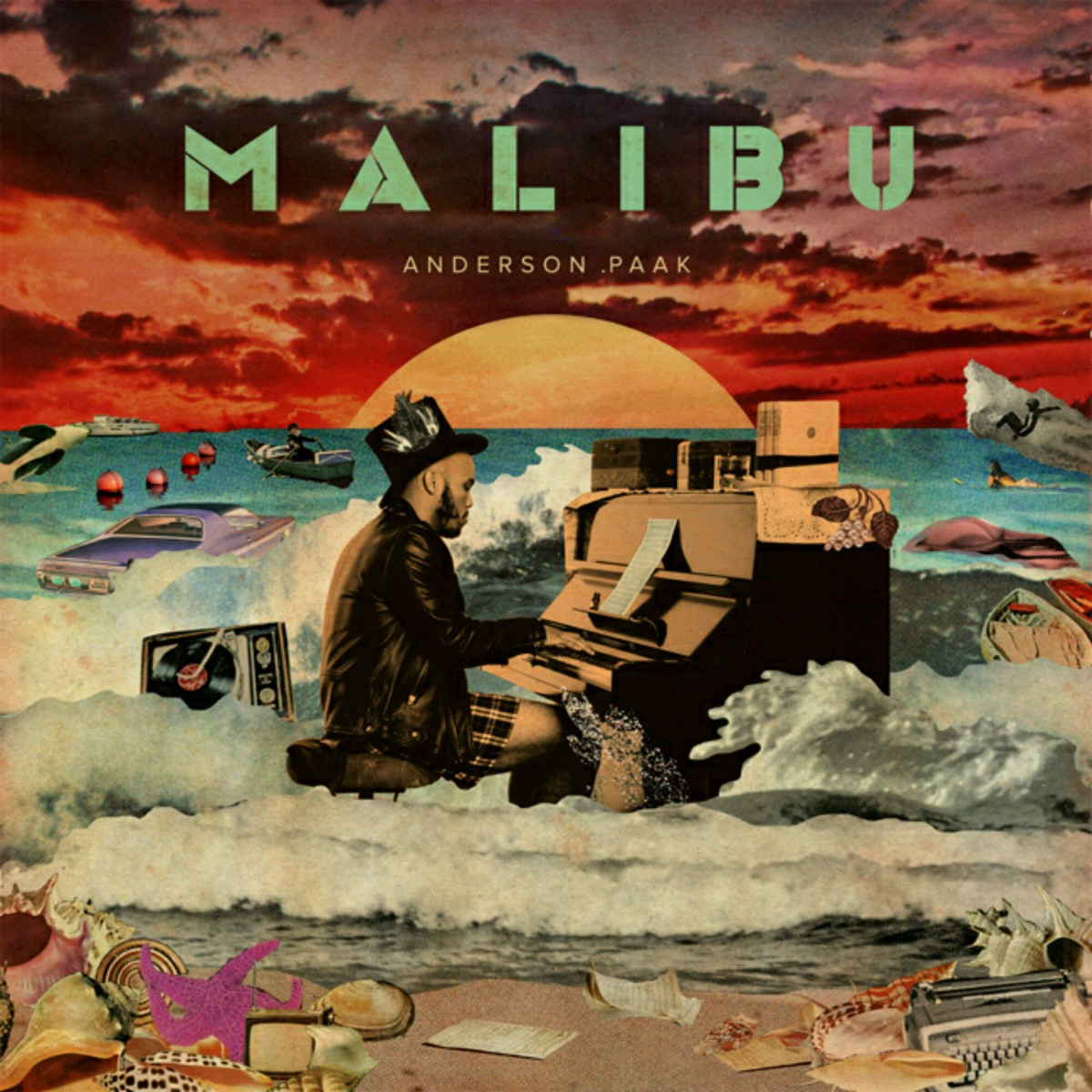 If you heard Dr. Dre's Compton album, than you may have heard of Anderson Paak who recently signed to Aftermath records. At the Top of the year Anderson released his full length album called Malibu. An Album filled with eclectic sounds. Will Anderson be the fresh air that music needs? Or Will he just be a part of the wave that goes along the lines of Trap Soul?
We Will See! This is Tale Of Tape: Anderson Paak Malibu
The Bird:
This track kicks off the album, a breezy sound with the horns. guitars and drums complementing the track very well. A very introspective song, Anderson touches on his life, from saying that his sister use to listen to Whitney Houston to his father being in prison. And he tackle the everyday life struggle that we all experience on the day to day basis. This song open the album up the album very well, I heard of Anderson prior to this project, but this song is more of a formal introduction to who Mr. Paak is and that is a good thing. The jazzy production is a nice mellow touch, and refreshing outside of what we hear on radio day to day.
Replay Value: High
Heart Don't Stand a Chance:
Funky vibe on this track, kind of like a hybrid of D'angelo meets Prince in a way, "Your heart dont't stand a chance, your knees want to break" basically he letting you know I am too much to handle. So far the production value of this album is something to cherish. The harmonies mesh well, Anderson running his game on a lady, but not in a bragging type way which is nice. If you gone spit your came, than spit your game and keep it tight. This track is just that tight.
Replay Value: High
The Waters Feat BJ the Chicago Kid:
This song feat the new wonder of R&B BJ the Chicago Kid, Anderson letting folks know he been doing this and he still the same ol G. He somewhat rapping on this track, BJ carries the hook. A little bit of a devil pie type vibe, I know this is not D'angelo. Far from it but the influence especially from BJ singing on the hook is there, I can't help but to recall that sound. These two together is something that we should hear more from in the future on regular basis.
Replay Value: High
The Season I Carry Me:
His Faith is strong through out all the seasons, he been through it all, this another introspective album. He sings about get about his first pair of Jordans, he got his first glimpse of love and then loss of his mother. Sound of the production is very heavy and Dre influenced, sounds like this could have been on the Compton album. Anderson mixes his singing with his rhyming very well and has good word play, the hook mama can you carry me through out the song. A very soulful song right here.
Replay Value: High
Put Me Thru:
Vingtage soul is lacing this album, production is throwback like a late era motown sound, a type of song you would hear where Anderson sitting on a stage behind his piano in a smoke filled club. He going thru the motions with his lady, she putting him through somethings. His raspy voice against the production just give a smokey vibe through out the song. A very stimulating chill out track to just vibe to, sip on little something and put this song on and you good.
Replay Value: High
Am I Wrong feat Schoolboy Q:
Another feel good vibe with this song, a good song to put on at a day party or BBQ. Production is smooth, On this song going off assumptions and dont want to waste his time, Schoolboy Q comes into drop lines and adds a nice touch. Time is of the essence, time is precious, so is yours and so is mine, Anderson is right.
Retro vibe and production on this album so far as I am listiening and typing is amazing, and this brotha is six for six in replay
, and the tale of the tape continues.......
Without You feat Rhapsody: Relationships are hard and it has its ups and down, but it always good to deal with life with someone in your corner until you mess up again. Femcee Rhapsody comes by a drop some gems letting a brother know she dont have time for the madness and she going to keep it moving. A MC we need more of in the mainstream but that is another time and another post. Once again the production is on point and I am not just saying that. Production is my opinion is very important on album becuase it what makes the album not just lyrics, the music behind has to stand out as well and so far the production is a co star.
Replay Value: High
Parking Lot: Anderson does not shy away from being reflective through out this project, he talks wanting to be itimate with a woman could not wait to get her naked. However she pump those brakes real quick. This is a good track as well what I like to call this is the cool down of the album. Most albums have a slow down break and this is it. production is good even have an odd voice saying can you dig it at the end
Replay Value: Moderate
Lite Weight feat. The Free Nationals Fellowship Choir: This song almost can serve as a interlude except it is about a minute over from being one. Mellow on the production with some light harmonies in the background provided by the choir. Chill type vibe good for background soundtrack while maxing and relaxing in the crib
Replay Value: Moderate
Room In Here feat The Game & Sonyae Elise: There is room in here, we know what he insuating here! over a lush piano against Paak raspy voice. Game comes in on the track deliver some of his California flow on the track and Sonyae Elise vocals can be heard on the chorus. This a nice song here fits in with theme of a Mailbu vibe like the other tracks.
Replay Value: High
Water Fall (interluube): A nice interlude to balance off the album a little quiet storm type vibe
Replay Value: High
Your Prime: Anderson Paak advises a young lady to hold on to her goodies and not throw it all away, the prime is not that long. All the while letting her know comeback to bed with him, once again he has a breezy sound in production on this song while letting the girl know the woes of living to fast in this world
Replay value: High
Come Down: Seventy sound fills this album and specific to this song right here, come down off that high, can you dig it? That is the sound I get from song so far, some real player pimp type vibe I get from it. Almost like some Curtis Mayfield feeling.
Replay Value: Moderate
Silicon Valley: The title would lead you to believe it is about the city, but no Anderson is trying to find the heart underneath the layers of a woman. It is more than just about what appears on the outside and what is going on with being fake as in adding butts and breasts. He trying to get to the soul and sometimes as woman we need to hear that especially in our music.
Replay Value: High
Celebrate:
This album does not shy away from deep grooves and piano instrumentation, celebrate why you still can is the theme, another introspective song from Anderson. Be greatful for being to be around for another day and celebrate for everything around you. A nice way to end out the album.
Replay Value: High
The Dreamer Feat Talib Kweli, Timan Family Choir: Mama always kept the cable on, I relate to that line right there. a lot of what he sings about on this project is relatable and this track applies as well. Talib comes into drop some gems riding off the free lunch line and stating how the black panthers was apart of that. This track closes out the album and wrap it up nicely
Replay Value: High
Tale of Tape:
Worth Replay - Definitely
Stream or Buy - Buy it!!!!!!
Key Tracks: The Album
Sequenincing: Well put together project