Sometimes I rhyme.......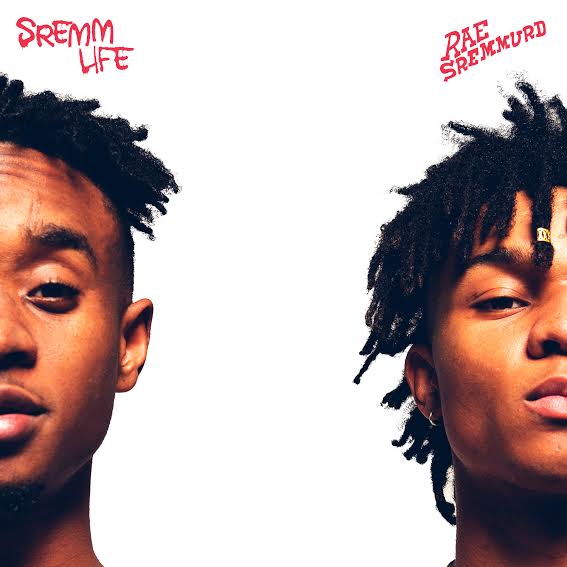 Images: Google Images - Ebro Darden, Rae Sremmurd album cover Stremm Life & Complex Magazine
It is the year end madness of the annual year end list and best of 2015 are on all the blogs etc. By the way I will be coming with my own year end top favorite albums (hey can't beat them, join them).
Any who, I was on you tube, watching an interview on the YouTube
Channel Hot 97.
For those of you that don't know, Hot 97 is a radio station out of NYC and they have interviews on their youtube channel. I came across the interview with Ebro in the morning. Hosted by Ebro Darden, Laura Stylez and Peter Rosenberg.
The interview was with the music staff from complex magazine, the topic of discussion was complex top fifty albums of 2015. And Ebro goes right in and wanted to know why the hip -hop duo Rae Sremmurd ( Ear
Drummers
) was listed by complex at number three on the list over Alabama Shakes album sound & color, which was listed and twenty nine, (Hmm, scratches head)
Rae Sremmurd had a fun album, very popular amongst the youngins and all, Based on the back and forth of the conversation, the complex team who stood strong behind their choices and I am not mad at them for that. I have heard the Alabama Shakes album and placing them at twenty nine, and them boys at three. (shrugs)
If it was up to me this would be a totally different list and a different conversation all together, I am not sure if this list based on who was the hottest in regards to popularity or if it the quality of the sound of the albums.
The biggest take away from the conversation for me was when Ebro said, that when Rae sSremmurd was at the station and he said when it came to time to spit bars (freestyle). They ran and I seen that interview they got ghost (lol). And he then proceeded to say "
"They didn't write that sh*t. Any of it. Maybe some of it. Mike WiLL-Made It—you know that his name is Mike WiLL-Made It? He made that album. They're Kriss Kross​. It was a fabricated thing that we all liked."
When he said that, I played that back to see if I heard that correctly, and if anyone knows the history of hip hop, that is a no, no. Earlier this year Meek Mill stated that Drake has a ghostwriter. That sparked a lot of debates and think pieces through out the hip -hop world, when we all heard that it had us scratching our heads wondering did Drake really have a ghost writer?
Not that the boys in the group say anything prolific in their songs (no shade) but it's party music, club bangers if you will. Does what Ebro said hurt their credibility? In my honest opinion I really don't think it really matters anymore at this point. Today listeners of hip hop and I am not saying that about all listeners, but I don't feel a lot of these folks are invested in music the way people have been over the years.
I truly don't think it will matter in the end if Rae Sremmurd wrote any of the lyrics or not on Stremm life, the producer Mike Will has already spoke his two cents and advised he is the producer and had nothing to do with writing on this album.
None the less this was a great conversation among the taste makers of the industry, I like the debate back and forth. When it comes to radio stations interviews these are the topics and things I like to hear and I am pretty sure many others like to hear engaging conversations like this as well.
But back to this list complex
You guys put Wale the album about nothing at #46: WTF really, you guys put Carly Rae higher than this album, Let me say that
For the love of God, Tinashe Amethyst EP should have at least been in the top ten, that EP, was the shit for the summer time. I played the song "Wrong" at least a hundred times a day
And reallyKehlani is ranked higher than the Jazmine Sullivan album? No words for that one
I had throw in my two cents in there on the list, check out the rest of the list at http://www.complex.com/music/best-albums-of-2015/
And see the interview below