Rule 4080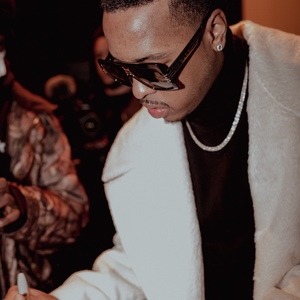 Imafges from Google - L to R: Chris Brown, August Alsina,

Jeremih
So recently I just posted about how Mr. R.Kelly was complaining about not getting enough love and support from his fans and record label. In the world of social media, artists are

having a fit

about the p

oor

promotio

n

fro

m the

records labels and this is now becoming an everyday conversation.
Rule 4080 record companies are shady- from Q-Tip, there is a reason why he put that in a song folks, there are books and movies about the ill practices of the recording industry. Lately three artist have really been vocal about their displeasure of their labels
Chris Brown: Has an album coming out Friday December 18th called Royalty, in the weeks leading up to the current release date. Mr. Brown has stated the following "My label is the worst, They are slowing (slowly) sabotaging my career" Via Chris Brown Twitter page" Brown is not too happy with the fact that there has been some songs leaks from this project and also due to th

is

his album had to be pushed back to this current release date.
Record Label: RCA
August Alsina: Who just released his album on 12/11 and on the day prior his label was suppose to only put up the stream to listen to the album to engage listeners into buying and instead someone hit the wrong button and leaked the album to download a day ear

ly.

He has been and still is upset and rightfully so, he was pretty pissed. "Can't win for f--cking loosing, Fu Def Jam, I didn't do this my Sh--ty ass label did it" - via August Twitter Page"
Record Label: Def Jam
Jeremih: Who is currently upset with his label for the fumble of releasing his

album, and due to low sales of his

this

album. Jeremih is frustrated that his label has under shipped his C

D

's to the retail outlets and the ones that did make it to the locations was priced at $18.99, who ever came up with that price point must think it is 1999 and all I can say to that is......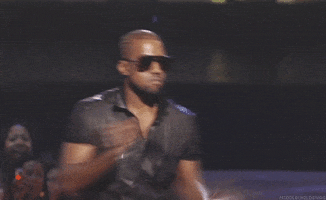 Gif from giphy.com
Like the other artist Jeremih voiced his displeasure as well "Y'all don't even deserved my voice, There's actually no CD's

in

the store to even buy, that the main point. Each best buy was shipped 6-7 copies a piece. We checked into the corporate offices at best buy in Chicago and they told us Latenights wasn't on this weeks added shipment list nor next weeks???" via Jeremih Twitter page
Record label: Def Jam
Well boys it looks like it is time to start to find a new home, or follow the trail blazing route and become independent

At this stage in the game, if this is happeni

ng when

these are not debut albums of yours

.

Chris had quite a few so far, August and Jeremih both releasing sophomore and third albums releases. So instead of venting to the social media about this, looks like some heads need to roll

at these labels guys.
If anyone has notice there is a common trend, with the recent

G

ramm

y's

snubs and label releases being botched. The genre is R&B and mostly from male artist in

particular

, from what I have noticed

.

As I mentioned in prior posts, these labels do not know how to properly promote R&B artist anymore.
The set up is simply not there, the reality in Jeremih case is that his label was not expecting to him to do well in physical CD sales, and

that is unfortunate. I get that CD's in general does not sell like they use to, especially with the recent digital era we now live in. However that label could have did a better job with rolling out the

album

.
In the case the of August, and I am not at Def Jam, whether it was a mistake or not for leaking the full album. I do know I have not seen an official statement apologizing to the artist for the mishap with the early release of the album. And at this point there will not be one, so like August said in a recent interview maybe this a blessing in disguise. I would hope so, that can only explain the reason for the album leak

for the second go

round.
And Chris Brown, it could be a lot of factors to why RCA is doing what they are doing to his project. However out of all three artists, Brown has an solid enough fan base to go ahead and be independent, at this point

,

why not?
It seems that labels simply do care not anymore, after all the gripes going on all over the place, zero f--ks are given at this time. And it have always been that way, album leaks is long from being over and under ship

ped

physical CD's will no

longer

be an issue after while

, within

a few more years there will be no mo

re

CD's to ship at all.
Well at the end of th

e day.......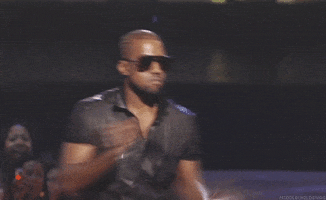 Is all I can

say......