Favorite Albums, EP's and Mixtapes of 2015
Other blogs are doing top 50 album of 2015, I listened to probably about that many or more,
however, I am not about to sit here and talk about fifty albums, I am not getting paid for this.
But there are some albums & EPs that I could not get enough of this year. So here is a select few below
All Images are from Google Images
My Top 12 Albums & EP's
12. Da Internz - Everyday Is Valentines Day (Mixtape)
Da Internz is a production duo (Marcos Palacios, & Ernest Clark) from Chicago IL, They produced for artist, such as Trey Songz, Nas, Big Sean, Tamar Braxton to name a few. The duo dropped a mixtape with songs they remixed and produced, for the R&B lovers of the world. Songs feat. John Legend, Stacey Barthe, Karina Parisan, JoJo, Lil Wayne.
Key Tracks: Angel remix ft. J.Legend, Stacey Barthe & Lil Wayne, Yours ft. Karina Pasian & James Flautleroy, Better with love ft. JoJo
11. Jake & Papa: Sexual Warfare (EP)
Looking for a bedroom soundtrack? look no further then the brotherly duo Jake & Papa, Californian natives who has been flying below the radar for some time offers up their fourth EP, a follow up to last years Athena Erotica the boys brought came with some sexual warfare, their motto is make love, not war, and I am not mad at that boys. This is a very sensual collection of songs with some upbeat sounds in the mix.
Key Tracks: Entertainer, Starless, Leave Me, Queen of the highway
10. Fabolous: Summertime Shoot Out (Mixtape)
This deserves a higher ranking, however it just came out on Thanksgiving Day it is a few weeks old, and I must say the punchline king never disappoints. I appreciate Fab albums, but his mixtapes are better this is must to go and download.
Key tracks: Started Something feat Daphne Lane, Trapline Bling ft. Josh K, Tell ya Friends ft. The Weeknd
9. Bridget Kelly: Summer of 17 (EP)
This is the third EP from Bridget Kelly, now an the independent artist, this EP was released in late summer it show cases the fun side of Ms. Kelly persona. A lot of the songs on the EP are laid back and melodic tunes. I wish this was dropped earlier in the summer
"Act like that"
with Mack Wilds, would have probably been a good summertime banger for sure.
Key Tracks: Act like that ft. Mack Wilds, Run after you, Not Afraid
8. Miguel: Wildheart (Album)
Third solo LP from the alt R&B fave Miguel, this is another eclectic mix of sounds from the singer released over the summer. What I can honestly say about this album is that Miguel stays true to his self and is always remains out side the box, it has a little rock vibe, not the typical trap sound that is currently happening in the genre right now, not mad at trap but it nice to get a taste of something anyway.
Key Tracks: What's Normal Anyway?, Coffee, NWA, Deal
7. Tuxedo: Tuxedo (Album)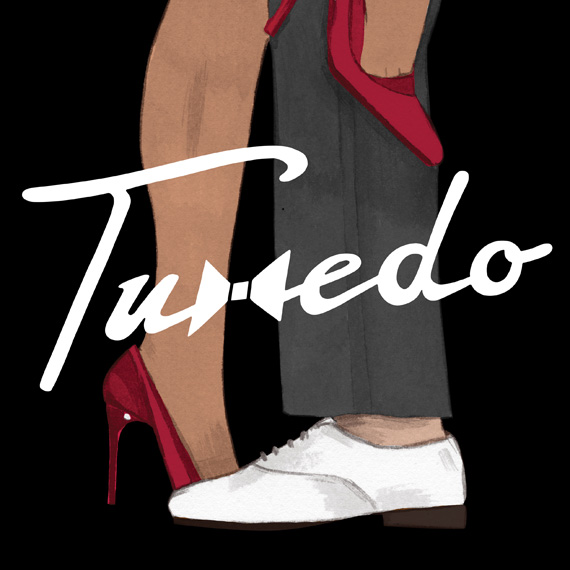 If you are familiar with singer Mayer Hawthorne and own any of his albums, then definitely must be in your collection. He is one half of the duo Tuxedo and with producer Jake One, they produced an album that is reminiscent of late 80's dance and R&B music. They brought back the synth sounds on this album. This is what I call my weekend wine sipping chill out anthem, definitely an good album to play in the background when getting ready to go out on a Saturday night.
Key Tracks: Watch the dance, So Good, Two Wrongs, Do it, Number One, Tuxedo Groove, I Got U,
6. Jodeci: The Past, The Present, The Future (Album)
Well after a twenty year hiatus, I was pleasantly pleased with this album from of my all time fave R&B groups. Some have panned this album because the vocals of the guys are not same, in all all honesty as much as we may miss the 1990's it not its 2015 and in today music climate this is my honest opinion this was a decent album, I wish more singles came from it because there we some good songs on it.
Key Tracks: Checking For You, Incredible, Those Things, Nobody Wins
5. Adrian Marcel: Weak After Next Reloaded-The Last Damn Weak (EP)
Protege of Raphael Saadiq, young Oakland native Adrian Marcel drop another EP earlier this year, this is number three in the weak series. I like this young man a lot, he a great voice and this EP is good collection of songs. I am now waiting on this the official album, he been making waves for the last five years and it's about time to get the album out Raphael (I'm just saying). Check out this EP and the others as well.
Key Tracks: Be Mine, Timeless, I get it feat Casey Veggies, I'm Still, Liar
4. Tinashe: Amethyst (EP)
A few months after dropping debut Album Aquarius, earlier in the year Tinashe dropped a EP titled Amethyst which is the birth stone for Aquarius. This a very fun and youthful EP, very contagious, I find my self replaying this quite often,
"Wrong"
is listed on my Ipod as top twenty five most played songs. This as a good appetizer in between albums, should have been a certified album in my honest opinion, why is the EP always better the official albums?
Key tracks: Wrong, Looking 4 It, Wanderer
3. Jill Scott: Woman (Album)
The album lives up to the title, and being a woman myself in this time period I greatly appreciate the words and sounds of Ms. Jill Scott. It's comes a place in time in a person and especially being a woman that we have to live in our truth and the truth is being heard on this album. I am no stranger to the works of Jill, but this is just another feel good, real talk added to the collection.
Key Tracks: Prepared, Fools Gold, Lighthouse, Back together, Cruisin
2. Teedra Moses: Cognac & Conversations (Album)
Talk about underrated as an artist, I won't even go there right now, but Ms. Moses made her debut in 2004 with her cult classic album "Complex Simplicity" and eleven years later she comes with her sophomore more album. Sticking to the formula if ain't broke don't fix it. Teedra soft voice over lush tones works well and the pen game the same, this album should have been in more rotations around the country, but what to do I know i am just a listener right? Anyways check out her latest album
Key Tracks: Get Right, All I Ever I Wanted, Yesterday Ain't tomorrow, Cognac & Conversations
1. Jazmine Sullivan: Reality Show (Album)
"When you feel that fire, let it burn"
A line from the song
"Let it burn"
like Teedra, Jazmine is another underrated and deeply talented artist. She offered her third album at top of the year and I have been playing since it came out. Like the other two albums I was not disappointed, each song played to the title of the album. I would like to have seen more from the album as far as singles, but none the less it was a dope album and my favorite of 2015
Key Tracks: The whole damn album
Honorable
Mentions:
Favorite Hip -Hop Albums
Skyzoo: Music for my Friends
Wale: Album about nothing
Kendrick Lamar: To Pimp A Butterfly
Worth the Replay
Tamar Braxton: Calling All Lovers
Tyrese: Black Rose
:
K.Michelle: Anybody Wanna Buy A Heart?
Stacey Barthe: Becoming