A Picture worth a thousands words
"Mama please come put your arms around, where i'm standing life so cold, come and take me on this peaceful journey, it won't be long before I am gone"
-Crossroads By Mista of their 1996 self titled debut album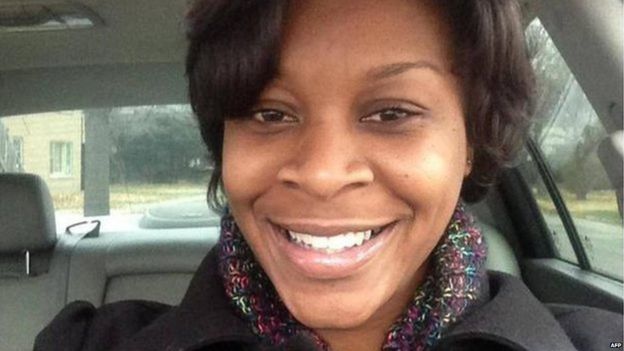 Google Images
I am honestly at a lost for words, in the past few days we have learned about a woman named Sandra Bland who was pulled over in a routine traffic stop in Waller county Texas for failure to signal.
Ms. Bland was found dead in her cell after her arrest, and ruled a hanging by suicide and I am not going to get into all the particulars of the arrest or the video is on line of the arrest and I have simply no words to articulate how I truly feel about the video at this time.
What I will talk about the speculation of this young lady mug shot and how rumor has it that Sandra was already dead at the time of this mugshot. Now if this had not been a rumor, and we did not live in the world of social media and someone would have shown me this picture. I would have thought something is definitely off about this mugshot.
I've seen many mugshots in my day and this one is eerie as they come, the position, soul less look in her eyes, the over all expression on Sandra face shoes there was no life left in her body at the time of this picture.
This hurt even more then the reaction of finding out the news of her death in the jail cell, as I type I am having a hard time of not glancing at the mugshot. If she was alive during this picture then clearly she was not going to be around long.
Wishful thinking but I do hope the truth will come and at some point I hope her parents and family pain will become at ease and to know even though she may not be in the flesh, she is at at peace and her name will live on and hopefully the truth will set us all free.
In the meantime heaven help us all and R.I.P Sandra Bland