It's been along time coming, but I remember it like it was yesterday; Summer 1995 I was a fourteen year old girl living in the city of buffalo. Typical summer days for me was either hanging out with friends or going to the record store. I know you have read this same story before, well I am a music nerd and spending my summers at the record store was what would do in those days. This particular summer my favorite male group at the time Jodeci was about to drop their 3rd album, "The Show, The Hotel, The After party"
I was very of excited of course, so on July 18th 1995 Jodeci released their album, I had saved up enough to purchase the cassette which was just below ten dollars at the time. I got it home and listened to it, at first I was not wild about it. Not as much as I was the first two especially "Diary of a mad band": You have to remember I was very young at the time.
The concept of the album I did not fully understand, It was so much going on with the interludes, sexual lyrics, that was a lot for me to grasp at the time. As the summer months went on into the 95-96 school year the album grew on me a lot and by the time 96 and the end of 8th grade rolled around. I was totally about this album, this was the last album Jodeci put out as a group, and R&B music was never the same again in my personal opinion.
Of course in the later 90's the Hailey brothers K-CI & and JoJo was successful with there hits such as, "All my life" I liked them as duo but it still wasn't enough for me. Now don't get me wrong, there were other male groups like "Dru Hill, Next, Boyz II Men", Jagged Edge, 112, Immature" Just to name a few and I loved those groups as well. But there was just a certain void that has been left during that time period.
Jodeci was the first singing group that actually look like rappers, they also was to the first to take their shirts off and to have a lot of tattoos. And also to have a certain swag that made them different from the rest of pack. When I found out they were doing a reunion at the soul train awards, I could have not been more happy about it.
Along the way over the years they had there battles like many artists have had in the past, but one thing that has not changed these fellas still sound good and make good music. March 31st the guys will being releasing their long awaited fourth album. Called "The Past, The Present, The future" and the songs I heard so far I absolutely love. I have been missing the vibe in R&B for a long time and I think they are right guys to bring this feeling back.
Check out their latest single "Every Moment"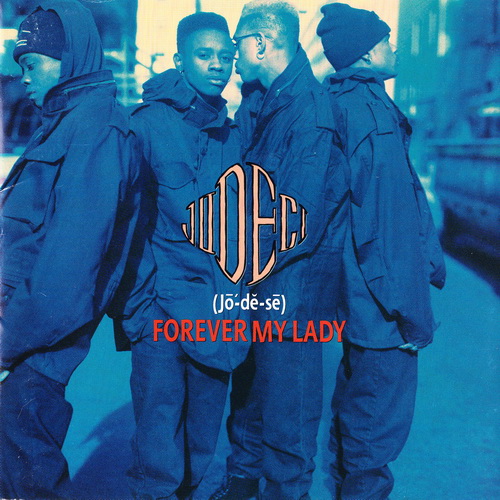 Images above and below from Google Images