Extended Play II
Jhene Aiko: Sail Out 2013
Timothy Bloom: The Budding Rose EP 2011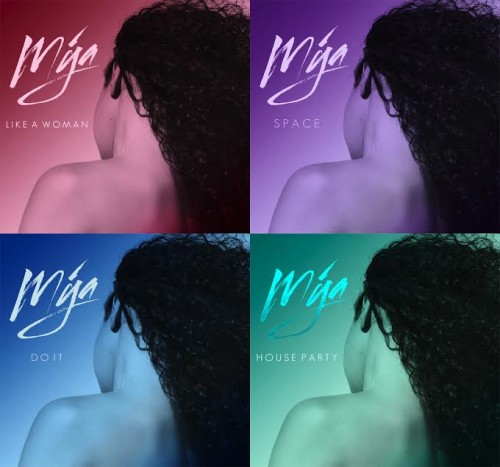 Mya: With Love EP 2014
Bobby Valentino: Peach Moon 2013
Last post was about how there is not enough ballads being played on the radio, well there is hope with ballads and more fresh new music check out my extended playlist
Mya
: Has a new EP out called "With Love" it features four songs "Space, Like a woman, House Party, & Do it" I must say this EP is a pleasant surprise from Mya over the years she has been doing overseas album releases her last release was in 2011. Even though this a four track EP it is good taste of what's to come from this artist, the songs are smooth and melodic which totally fits her voice , looking forward to the full album.
#Key Track: Space
Bobby Valentino:
"Peach Moon" EP, this actually came out in Dec 2013, this is what I am talking about he went to back to the roots of R&B on this EP live instrumentation and good song arrangements, This EP has six tracks which includes "Peach moon intro (Feat Big Rube), Koko Lovely, Who I am to change, Love abuse, Never give up". I have always like Bobby V since his blackberry molasses days with his group Mista (Still one of my favorite albums) and his solo EP's were also good efforts. This EP strays away from what is being played on current R&B stations as I mentioned his production is live instruments not made up beats or over produced opus of songs. Peach moon is a solid collection of love songs from Mr. Valentino
#Key Track: KoKo Lovely, & love abuse
Jhene Aiko
:
"Sail Out" EP, For my smokers out there this EP is for you Ms. Aiko has been making a name for herself for quite while she is featured on Drake latest LP. On this EP Jhene shows her cool Cali girl personality, a theme on this EP is that she like to smoke and F—K and I am not mad. at her for that, I love when female artist can be there selves on songs and not be all oh baby why you leave me. This a seven a seven track EP with songs such as "The Vapors feat. Vince Staples, Bed Peace feat Childish Gambino, Stay Ready (what a life) feat. Kendrick Lamar, WTH feat. AB soul, The Worst, 3:16 AM & Comfort Inn Ending (freestyle). This is a very mellow EP like I stated before, drinking, smoking and overall being high set the tone for most of these tracks and if that is the life your living this will be a perfect soundtrack for you.
#Key Track: The Worst, Stay Ready, Comfort Inn (Freestyle)
Timothy Bloom:
The Budding Rose EP, this ep is a couple year old it originally came out in 03/2011 but there is no expiration date on music, I came across this gentleman one day when I was watching VH1 soul and saw his video for til the end of time and every since then I have been drawn to this artist, I would this describe this EP as being a stripped down R&B/Soul collection of work, like Bobby V EP, Bloom has live production on it as well some of the songs are even live. He is not well known in mainstream (such a shame) but he has bright future, check out this EP with featured songs "Til the end of time feat. V, Tabitha (live), Possibilities (live) This may be (live)"
#Keytracks: Til the end of Time