Back in the Day: Jodeci Diary of a mad band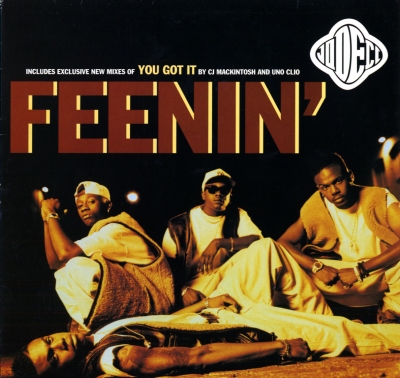 Well if anyone knows me they know that I love music, I have been a lover of music since I was a small child days of being home and listening to Anita baker singing caught up in the rapture on WBLK 93.7 FM. As I got older I had my own walkman and started to get cassette tapes. In 1993 twenty years ago (wow) one of my favorite music groups at the time was Jodeci, that year the group was at their peak and current single they had out was the remake of the Stevie Wonder song "lately" in that same year the group release their second album that was a well produced album for that time period and that genre of music.
The album is called "Diary of a mad band" written and produced by band member DeVante Swing. Singles off the album included"Cry for you, Feenin and what about us?." At the time I was only twelve when the album came out, Jodeci music was heavy on adult themes in their songs. I may not have fully understood the lyrics in dept but I have a different ear when it comes to listening to music. Even as a child my listening skills was different amongst my peers.
The way the diary album starts off with the guitar riff leading into the song "my heart belongs to you" is great it sounded like a grand opus I also like how the backround vocals sound on Cry for you. And then there is a west coast vibe on the song "Alone" during that time west coast hip-hop was huge so for a R&B group have that type of sound as if Dr Dre produced the song was big for R&B music back then. the new jack swing flavor that was still popular in 90's.
Thing about jodeci is that with all three of their albums you heard progression in each album, they was a talented group of brothers. You had the Hailey brothers which consisted of K-CI and Jo Jo they were the lead singers of the group who also went on as a duo after jodeci and acheived success. Then you have the Degrate brothers which consisted of DeVante Swing (Donald Degrate) who wrote, played instruments and produced the majority of the songs and Mr Dalvin (Dalvin Degrate) was the drummer who produced songs for the group
Diary of a mad band went platinum 2x and in 1995 the group released their last "The show, The hotel, The afterparty" And then went on a indefinite hiatus in 1996.
Jodeci; Diary Of A Mad Band MCA records 1993